MAKE US YOUR BASECAMP FOR ADVENTURE
GO LOCAL
Our office is open Every Day Through October from 8AM – 5PM.
To download a map of Riverview RV Park and Campground click here. For park rules please click here.
Off-season extended stays opening soon! Contact us if you are interested.

Beautiful. Space sizes are generous. The restrooms and showers were clean and warm. The employees were cheerful and helpful. A great experience!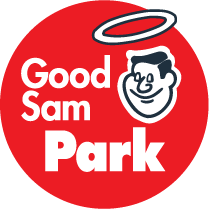 Save 10% with yourGood Sam Membership