MAKE US YOUR BASECAMP FOR ADVENTURE
GO LOCAL
Our office is open Wednesday through Sunday from 9AM – 5PM.
To download a map of Riverview RV Park and Campground click here. For park rules please click here.

Beautiful. Space sizes are generous. The restrooms and showers were clean and warm. The employees were cheerful and helpful. A great experience!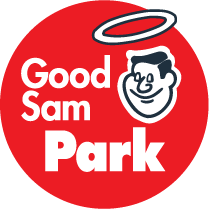 Save 10% with yourGood Sam Membership